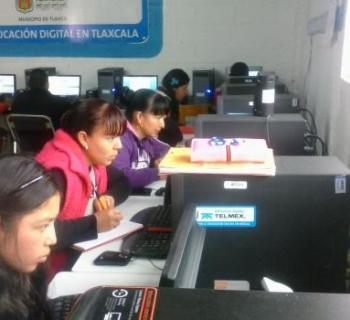 What the learners say
"I have conquered one of the greatest enemies in my life. I always believed that maths was one of the most difficult and complicated subjects. However after learning maths through the digital learning programme at the library, my grades have miraculously improved - from 30% to 84%. I have also learnt how to use a computer. My parents can't hide their joy and this made them buy me a new dress." - Grace Gakenia, Class 6, Lakeview Primary School, and participant in Nakuru Public Library's maths e-learning programme.
"I succeeded in getting better marks at the end of term. When I told my classmates about the game, everybody got interested. Now we go together with friends to play in the library. We also go to consult with teachers." - Deividas, 7th grade student in Utena, Lithuania, who was encouraged to learn school subjects through Utena 'A&M Miskiniai' Utena Public Library's educational computer game.       
"Before the lesson in the library, I never would have thought that bees are so important for our world. I was afraid of them, but now I know that we all have to help them!" - Jakub, aged 13, who learnt about the importance of protecting the environment through Cyberiada public library's interactive environmental educational programme in Elblag, Poland.
What the teachers say                
"The library's project has inspired me to encourage students to try out new ideas and experiment through practical applications using technology." – Zoran Milijkovic, teacher, Serbia, speaking about  Public Library 'Dušan Matic' Cuprija's computer coding classes which are inspiring young people to take up careers in technology.
"Every week, parents move their children from other schools which are not benefitting from the project to my school. They want their children to have this opportunity to learn about technology and pass their exams." - Francis Pepra Boansi, headmaster of Kwaaso Presbyterian Junior High School in Ghana, speaking about Volta Regional Library's hands-on computer classes.