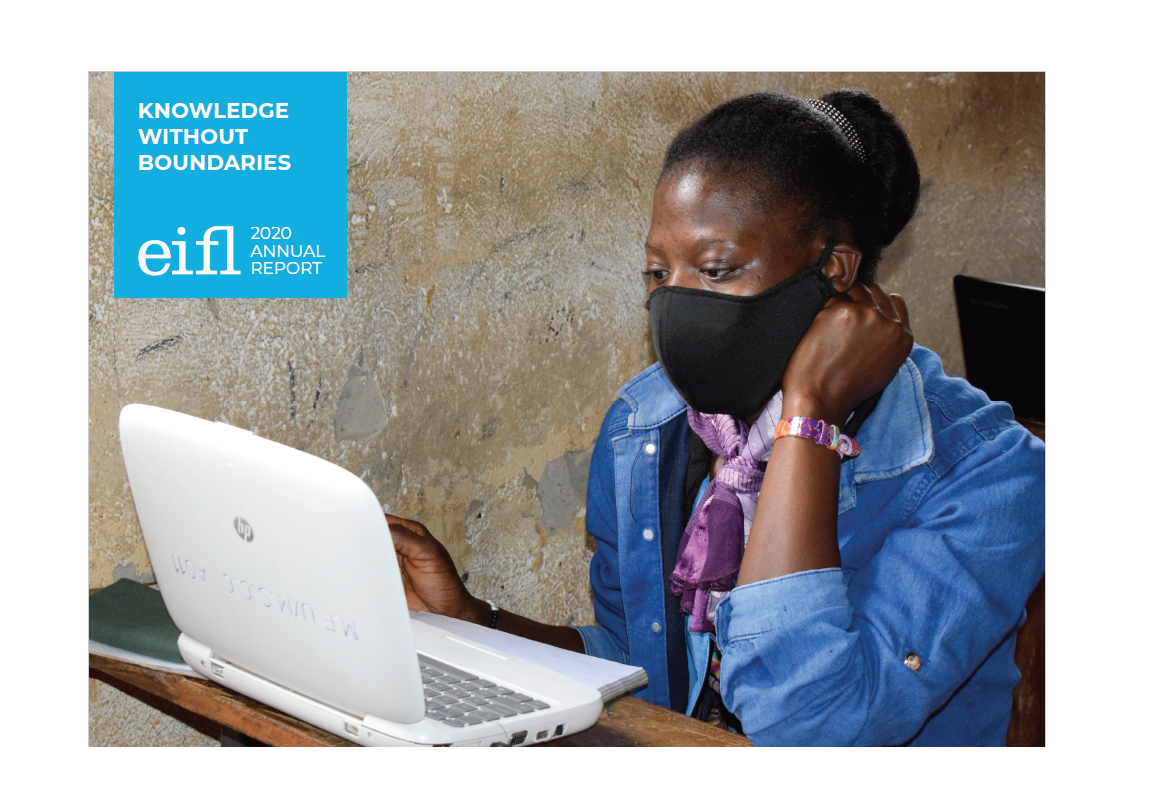 Your donation will help overcome barriers that researchers in the Global South face trying to access and share research that can improve people's lives. It will help:
To increase the amount of research that is freely available online
To make research from the Global South visible
To grow the open access movement through advocacy
To create a world in which research is truly global by democratizing scholarly communication
Thousands of people first hear about open access through EIFL's work
Professor Mary Abukutsa Onyango from Jomo Kenyatta University of Agriculture and Technology was among them: "Immediately, I could see how open access would be very helpful to me and other researchers in Kenya and in Africa.
"Open access has made me more visible to my fellow researchers and also to funding bodies that are looking for people working in my area. I have been able to build new relationships. People see my work and they want to collaborate."
Millions of research papers are available in open access journals and repositories
"When my students need to read articles to compare our situation in Uganda with what is happening elsewhere in the region, I know they will be able to find good quality research that is freely available. This has made a difference to the quality of their thinking and ideas. They are more able to come up with research topics that are relevant to Uganda, and that will help our country grow and develop." - Richard Sebaggala, researcher and lecturer in economics at Uganda Christian University.
Four quick facts about the EIFL Open Access Programme
38 - the number of countries where EIFL works
275,400+ people trained in open access across the EIFL network from 2012-2020
4,000+ open access journals now published in EIFL partner countries
1,200+ open access repositories established in EIFL partner countries