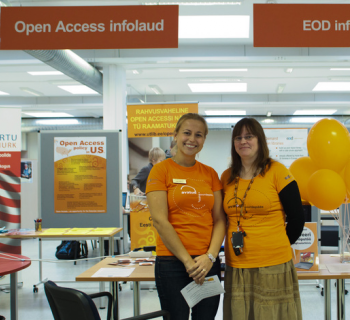 THE CHALLENGE
Digital technology has revolutionized how we disseminate information, communicate and learn. The internet has provided the means for researchers to make their research results available to anyone, anywhere, at any time.
Open access (OA) is the immediate, online, free and unrestricted availability of peer-reviewed research literature. It is a powerful new model that is increasing opportunities for researchers in developing and transition countries to contribute to the global research community.
Key stakeholders in this evolving scholarly communication environment - researchers, students, research managers and policy makers, librarians, journal editors and publishers - need to be made aware of how OA can support their work.
To help spread awareness, the EIFL Open Access Programme (EIFL-OA) organizes national and institutional OA awareness raising and advocacy campaigns. EIFL also plays a leading role advocating for OA internationally.
WHAT WE DO
GET INVOLVED
If you are from an EIFL partner country and are interested in OA advocacy activities, please contact EIFL Open Access Programme Manager Iryna Kuchma at iryna.kuchma@eifl.net.
At our faculty researchers publish a number of publications. But we do not have access to them. Sometimes it is even hard to find out that they actually exist. The same thing happens with the scientific works written by students. Open access is not only about increasing citation, which refers to professors and researchers. Through our actions we show a variety of practical benefits of open access, both for students and researchers. Because open access is our common cause.