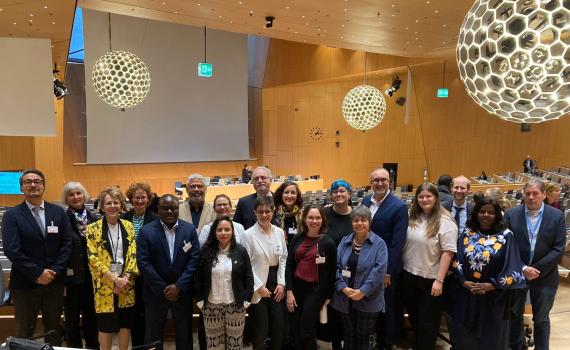 Teresa Hackett, EIFL Copyright and Libraries Programme Manager, reports on progress made at WIPO's copyright committee (SCCR/44) that met in Geneva from 6 - 8 November 2023. EIFL was joined at SCCR/44 by civil society allies from the global coalition on Access to Knowledge (A2K). 
Significant progress was made on public interest issues in three key areas - 
New proposals on limitations and exceptions (L&Es) from the African Group and the United States received broad support from member states who agreed on activities and next steps for advancing work on L&Es. 
On L&Es in the draft broadcast treaty, it was decided that more work will be done to strike the right balance between protections for broadcast organizations and access to broadcast content.
On the topic 'Copyright in the Digital Environment', a work plan will be presented at the next SCCR. 
With an agreed framework for discussion of limitations and exceptions and other public interest issues at SCCR, as well as positive engagement from regional groups, the outlook for 2024 is bright!
For details, read Teresa Hackett's blog, Broad cross-regional support for L&Es at WIPO.