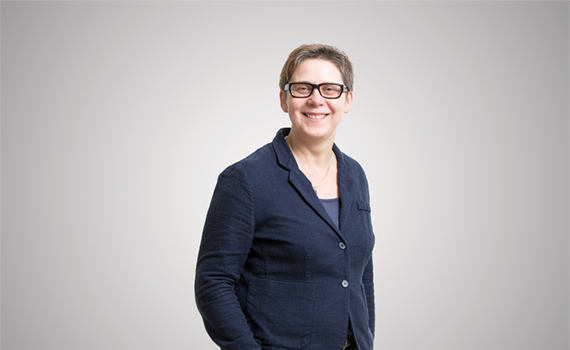 Public Library Innovation Programme Manager
Ramune Petuchovaite oversees and contributes to development, delivery and evaluation of a range of activities which support piloting innovative public library services that contribute to community development.
Since 2012, Ramune has worked with over 30 public library projects focused on crucial community development needs, such as farming, health, employment, education and social inclusion, in more than 20 developing and transition economy countries. She managed and contributed to the development of a framework for capacity building of public librarians in Africa, and an international leadership programme for young African librarians.
Before joining EIFL, Ramune served as Chief Specialist at the Division of Information Society Development of the Ministry of Culture of the Republic of Lithuania. During her term at the Ministry of Culture, a countrywide project, 'Libraries for Innovation', was launched. This US$36-million government project, co-funded with the Bill and Melinda Gates Foundation, supported over 1,300 public libraries in Lithuania to launch and improve services offering public access to computers and the internet, and to provide ICT training in communities. The project contributed to a significant increase (15%) in the number of regular internet users in Lithuania in the period 2008-2013. During Ramune's term as Chief Specialist, the Ministry of Culture initiated changes to library legislation, improving library management and services.
Ramune has also lectured library and information students on library management, project management and other subjects at the Faculty of Communication, Vilnius University.
Ramune holds a library postgraduate degree from Vilnius University, Lithuania.
Languages: English, Lithuanian, Russian
More about the EIFL Public Library Innovation Programme