Online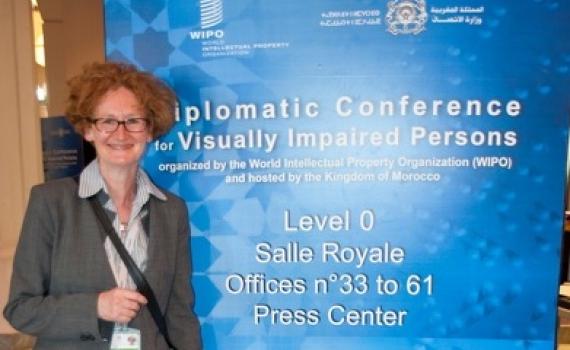 Join us on this special day to mark the 10th anniversary of the adoption of the Marrakesh Treaty, the first step in the journey to end the global book famine for persons with print disabilities.
The Marrakesh Treaty for persons with print disabilities was adopted by WIPO member states on 27 June 2013. Teresa Hackett, EIFL Copyright and Libraries Programme Manager will participate in a webinar organized by the IFLA section on Libraries Serving Persons with Print Disabilities (LPD), in collaboration with the DAISY Consortium, in a celebration and exploration of the accomplishments, challenges, and the future of this landmark treaty.
The diverse programme promises 90 minutes of profitable and informative exchange with those involved in the treaty negotiations, the first nation that signed the treaty, and the first institutions exchanging books under the treaty.
Date and time: June 27, 2023; 3pm - 5pm CEST
Registration: Register on Zoom here.