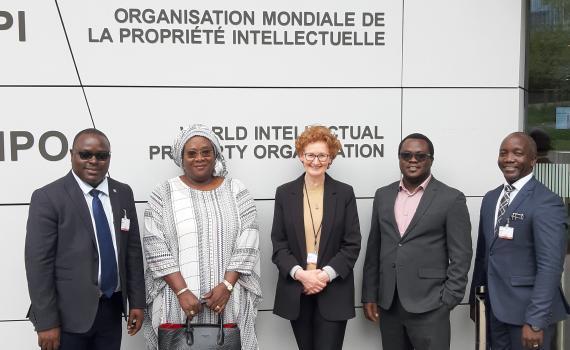 EIFL is a partner in an international project contributing to public interest copyright policy at the World Intellectual Property Organization (WIPO) to promote access to knowledge and the right to research.
The project addresses the lack of global norms to promote access to and use of research materials in the shift toward digital research methodologies, such as text and data mining, preservation by cultural heritage institutions and online teaching, learning and research, and the lack of international legal standards permitting cross-border uses of such material.
It produces high impact research, connects a global academic network to an advocacy network of researchers, libraries and digital rights activists, and it supports regional leaders in Africa, Asia, Europe, and Latin America with a shared goal of promoting copyright reform to achieve a fair and balanced copyright system.
EIFL's role in the project is to coordinate advocacy in Africa. We work with Dr Dick Kawooya, University of South Carolina, to organize events and activities, support domestic copyright law reform, and we engage at WIPO to advance the international agenda on copyright limitations and exceptions (L&Es). We established an Advisory Group of African experts to advise on project activities and copyright developments in the region.
The project 'Contributing to Public Interest Copyright Policy at WIPO Promoting Access to Knowledge and the Right to Research' (2021-2023) is managed by the Program on Information Justice and Intellectual Property (PIJIP) at American University Washington College of Law and it is funded by Arcadia Fund, a charitable fund of Lisbet Rausing and Peter Baldwin.
TIMELINE
2021 - 2023
Activities
Advocating for access to knowledge and the right to research at WIPO.
Participating in WIPO's Standing Committee on Copyright and Related Rights (SCCR) and the annual WIPO Assemblies.
Raising awareness among policy makers about issues and challenges faced by libraries in delivering education, research and information services to library users.
Contributing to national copyright law reform in Africa by providing input into copyright laws undergoing processes of amendment.
Building the capacity of stakeholders in Africa in support of a fair and balanced copyright system, and connecting African stakeholders with a global network of civil society advocates and legal academics.
Achievements