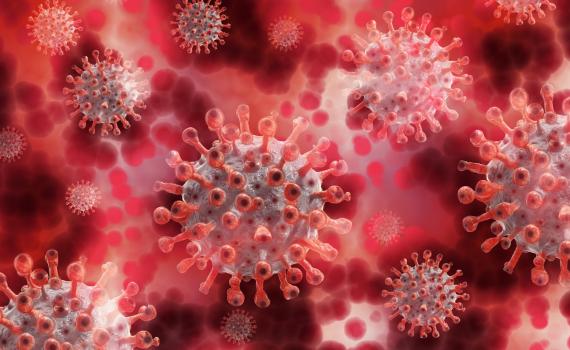 In response to the COVID-19 pandemic, EIFL is  working with our partners globally to help ensure that education and research continue despite disruptions, and that the scientific and health sectors have access to the widest range of trusted resources to support their work while the crisis continues.
We were impressed by how grantees of the EIFL Public Library Innovation Programme have used digital technology creatively to support public health campaigns, to provide communities with life-saving information, to continue education and training services for children, youth and adults, and to keep connected with people who are lonely and fearful. Read about these services in 'You can't keep a good public library (locked) down'.
Below is an overview of responses by EIFL programmes in licensing, open access and copyright.
EIFL Licensing Programme
The pandemic has forced libraries to reorganize their operations in order to continue services for faculty and students, who are now working and studying remotely from their homes. The shift to virtual learning presents particular challenges to institutions in the transition economy and developing countries where EIFL works. For example, many university libraries do not have sufficient IT infrastructure or funding to install remote access systems that are needed to allow faculty and students to access subscribed e-resources from home.
We have asked our publisher partners and content aggregators to provide access to journals, e-books and databases for libraries in 38 EIFL partner countries via username & password so that students and faculty can continue to have access to these e-resources from home (see the list of e-resources here). 
We joined the ICOLC statement on the Global COVID-19 Pandemic which requested publishers to lift paywalls on content and data sets about  COVID-19 and to temporarily remove certain licensing restrictions, such as limits on the number of simultaneous users.
We negotiated a discounted price to the RemoteXs service that can be purchased by institutions in EIFL partner library consortia to offer remote access to licensed e-resources. We are also working with NRENs (National Research and Education Networks) to connect libraries to eduGAIN.
EIFL Open Access Programme
The COVID-19 pandemic has highlighted challenges and roadblocks in the rapid collection, sharing and dissemination of data and research findings to inform urgent public health responses. Iryna Kuchma, Manager of the EIFL Open Access Programme, has worked with partners to support efforts to address these challenges. 
EIFL COPYRIGHT AND LIBRARIES PROGRAMME 
The pandemic also raises important issues related to copyright. In two blogs, Teresa Hackett, Manager of the EIFL Copyright and Libraries Programme, explored the particular challenges posed by the COVID-19 pandemic for the copyright and licensing framework as education and learning moves online, and examined the implications of the pandemic on the right to research and the right of preservation by cultural heritage institutions. The blogs, COVID lessons - copyright and online learning, and COVID and copyright: the right to research, were widely read and shared.