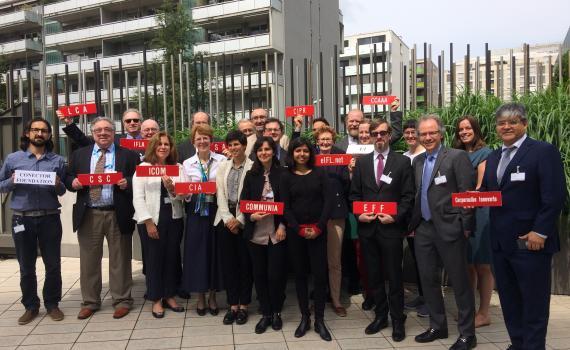 EIFL Copyright and Libraries Programme Manager Teresa Hackett participated in the 36th meeting of WIPO's Standing Committee on Copyright and Related Rights (SCCR) which met from 28 May - 1 June 2018 in Geneva.
During a productive week at SCCR, member states approved an action plan on libraries, archives, museums, and education, delegates heard about the 'teachers' dilemma' for quality education at a lunch-time panel discussion, NGOs issued an open letter to negotiators on the proposed broadcast treaty, and the WIPO Secretariat held a consultation meeting on the WIPO Good Practice Toolkit for CMOs.
EIFL engaged closely in negotiations on libraries and archives, made three interventions in plenary sessions on limitations and exceptions and the draft action plan, met with many member state delegates and collaborated with our NGO partners.
Read Teresa Hackett's blog with highlights from a busy week in Geneva.