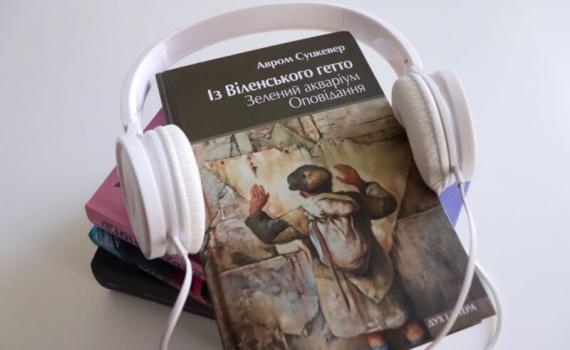 Posted: September 8, 2023
Today, 8th September 2023, the availability of books for Ukrainians who are blind and visually impaired receives a significant boost. The Marrakesh Treaty for persons with print disabilities enters into force in Ukraine, three months after Ukraine's accession to the treaty. And since the treaty's provisions have already been implemented into national copyright law, libraries in Ukraine can immediately start using the treaty to make and distribute accessible format copies, such as braille, audio, large print and digital accessible formats, without having to request permission from the rightsholder. They can also send and receive accessible format materials to and from other Marrakesh countries around the world (currently 118 other countries).
Supporting Ukrainian refugees with print disabilities
Ukraine's accession to the Marrakesh Treaty also boosts the ability of libraries in the European Union (EU) to support Ukrainians with print disabilities displaced as a result of the Russian invasion, and who face additional obstacles. Access to books in the Ukrainian language plays an important role in fostering emotional well being, in particular, for children and young people with reading disabilities caused, for example, by blindness, low vision, dyslexia.
Libraries in the EU, that implemented the treaty in 2018, are seeking to quickly provide books and other materials in accessible formats to cater for this new need. For example, the Lithuanian Audiosensory Library (formerly Lithuanian Library for the Blind (LAB)) obtained books in Ukrainian for children and teenagers through cooperation with the Lviv Regional Branch of the Union of Disabled Persons of Ukraine (currently about 270 audio books, and 100 Braille books in print and electronic braille format). The books are available through LAB's online library, known as ELVIS. Catalogue records with specialist metadata created by the librarians at LAB enable integration of the titles into other online catalogues to increase discoverability and use of the materials. LAB is also working to ensure interoperability with accessible reading apps so that books in digital format can easily be read in other EU countries, including Finland, Belgium and Germany.
EIFL congratulates Ukraine on joining the Marrakesh Treaty
EIFL congratulates Ukraine for joining and implementing the Marrakesh Treaty, the only international copyright accord with a clear humanitarian and social development dimension. To reflect the fact that Ukraine is now party to the Marrakesh Treaty, EIFL has updated its information sheet setting out the legal situation with respect to the making and sharing of accessible format materials in Ukraine, within the EU and in other Marrakesh countries around the world. Thanks to the WIPO-administered treaty, libraries in these countries can start to create collections in Ukrainian to enable children and teenagers to continue their education, and to support adults reading in their mother tongue during these difficult times.
Read EIFL's information sheet - Supporting Ukrainian Refugees with Print Disabilities (in English and in Ukrainian).