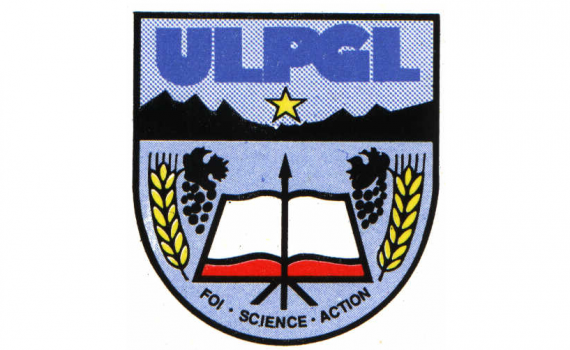 Posted: September 22, 2022
Université Libre des Pays des Grands Lacs in Goma (ULPGL-Goma) in the Democratic Republic of the Congo, adopted the first institutional open science policy in the country - Charte de l'ULPGL pour la science ouverte - in August 2022. 
Development of the policy was supported by EIFL, working with our national partner, the Consortium des Bibliothèques Académiques du Congo (COBAC). Through COBAC, we are also promoting the adoption of open science policies in other institutions in Congo.
The new ULPGL-Goma open science policy mandates depositing research outputs in a repository, created with EIFL's assistance on Zenodo.  The repository will host open access publications from the year 2000 onwards. Deposit of publications is a required step in research reporting. 
The policy encourages wide dissemination of research results by publishing in open access journals; supports social justice in knowledge creation and sharing, and nurtures a culture of research data management according to the FAIR principles (Findable, Accessible, Interoperable and Reusable data). 
The ULPGL-Goma is committed to:
Supporting the development of open science skills and practices by offering training and services; 
Promoting open research and redefining the criteria for evaluating research, emphasizing qualitative measures and openness to society;
Encouraging collaborative science and knowledge co-creation with citizens, communities and other non-academic partners, promoting active participation in science by different societal actors.
EIFL and ULPGL-Goma would like to thank Jean-François Lutz, Head of Research Support Services in University Lorraine libraries in France, for his assistance with open science policy development.
EIFL'S WORK IN INSTITUTIONAL OPEN SCIENCE POLICIES IN OTHER COUNTRIES
In 2022 we also contributed to development of institutional open science policies in other countries in Africa, Asia and Europe. 
Earlier this year, Virtual University of Côte d'Ivoire adopted an open science policy - also the first in Côte d'Ivoire. 
We are waiting for approval by university administrations of policies at Botswana Open University, University of Ghana, Amref International University and Kabianga University in Kenya, American University of Central Asia in Kyrgyzstan, National University of Lesotho, Université Cheikh Anta Diop de Dakar in Senegal and the National Technical University Kyiv Polytechnic in Ukraine.
Join our webinar on the advancement of open science policies in Francophone Africa on 5 October (in French) where Eliezer Bisimwa & Michael Ajuamungu, ULPGL-Goma, and Cécile Coulibaly, Université Virtuelle de Côte d'Ivoire, will talk about their newly adopted institutional open science policies.