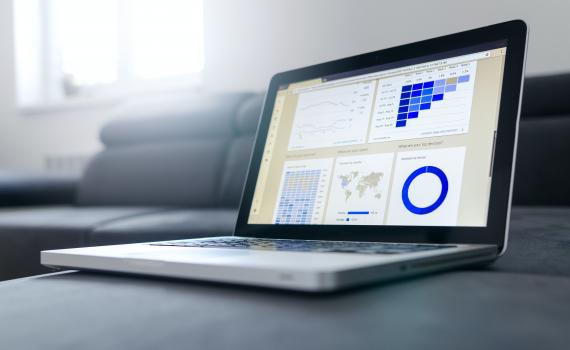 The European Commission and the Ukrainian National Office for Intellectual Property and Innovations (IP office) meet today (19 October 2023) for the annual IP Dialogue under the Association Agreement between the European Commission and Ukraine. 
In written comments submitted for the meeting, EIFL welcomes the introduction of new exceptions for text and data mining, cultural heritage institutions and use of orphan works in the 2022 Ukrainian copyright act. However, it identifies shortcomings compared with EU law in three key areas - contract override, text and data mining and out-of-commerce works.
Falling short of EU copyright law
Access to digital content may be denied by contract. Unlike the EU, Ukraine's new copyright law does not have any provisions to protect exceptions from being overridden by contracts (terms in licences) for uses such as text and data mining, preservation by cultural heritage institutions or the making of accessible format copies. In essence this means that the terms of any licence agreement can simply take away the exceptions set out in the law. Since access to digital content is mostly governed by licence, it is important to protect access to such content.
 
Restrictions on Text and Data Mining. The new exception for text and data mining (TDM) is modeled on the TDM provisions in the EU Directive on Copyright in the Digital Single Market (DSM), but it is far more restrictive. For example in Ukraine, TDM is permitted only for research purposes and only on scientific publications (the DSM directive allows TDM for any purpose and on any material). TDM appears to be restricted only to searching (the DSM directive applies to any analytical technique needed for training artificial intelligence models) and as noted above, the TDM exception is not protected from contract override. As a result, researchers in Ukraine risk more legal uncertainty and more restrictions on text and data mining activities than researchers operating in the EU.
 
Out-of-commerce works remain locked up. The new law doesn't have any exceptions for uses of out-of-commerce works by cultural heritage institutions (unlike Articles 8-11 of the DSM Directive). The European Union Intellectual Property Office (EUIPO) has noted the great cultural, scientific, educational and historical value of out-of-commerce works in the collections of European cultural heritage institutions. It would be unfortunate if libraries, archives and museums in Ukraine cannot also digitize and disseminate out-of-commerce works in their collections. Now more than ever, cultural heritage institutions in Ukraine should be supported in their endeavours to safeguard and promote national cultural and scientific heritage.        
Leveling up to EU copyright law
EIFL commends the strong political support shown by the EU for Ukraine through the introduction of measures such as the integration of Ukrainian researchers and innovators into the European Research Area. However, shortcomings in Ukraine's law on copyright risk placing legal barriers in the way of science and research in Ukraine. To maximize opportunities for collaboration, development of seamless research information systems and promotion of Ukrainian cultural heritage, we call on the shortcomings to be addressed because libraries and researchers in Ukraine deserve to operate on a level playing field with their counterparts in the EU.
More information
Read EIFL's comments to the European Commission for the annual IP Dialogue with Ukraine, 19 October 2023.