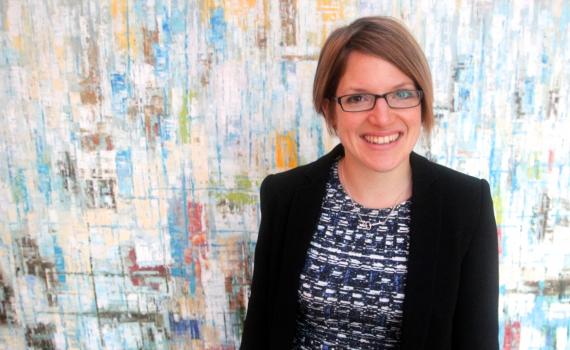 Licensing Programme Manager
Romy Beard negotiates agreements with publishers to secure affordable access to e-resources and technology products, as well as open access publishing terms, such as waived or discounted article processing charges (APCs) or publish and read offers. She works with library consortia to raise awareness about these agreements.
Romy joined EIFL in 2014, bringing experience in academic online publishing that spanned nine years. Romy started her career in 2005 when she joined Oxford University Press as a Sales Representative in their Online Products department, liaising with libraries and library consortia across Europe. Romy moved to ebrary in 2008 as Regional Sales Manager for Europe where she worked with resellers and consortia in Europe, including EIFL. From 2011 - 2014, after ProQuest acquired ebrary, Romy worked in the ebrary business unit at ProQuest as Publisher Relations Manager, signing agreements for e-book distribution with new publishing partners and advising existing publishers on their digital strategy and the different business models on offer to libraries. She is a member of UKSG.
Romy holds a First Class honours degree in English Language and Literature from the University of Glasgow, UK, and a postgraduate M.A. in English Literature from the University of Warwick, UK.
Languages: English, French, German, Luxembourgish, Spanish
More about the EIFL Licensing Programme