Event Date
: 07 Sep 2016 - 09 Sep 2016
Buruburu and Nakuru, Kenya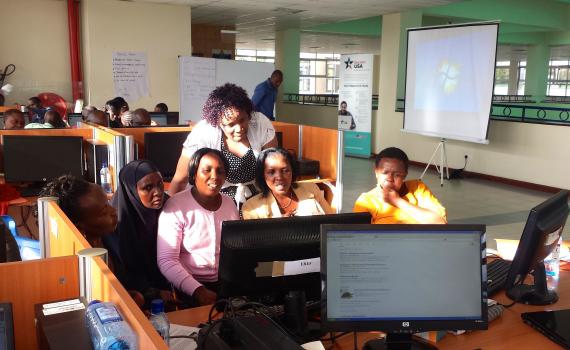 Librarians from Buruburu and Nakuru public libraries in Kenya will attend training to prepare for the launch of a pilot project that will support people who want to study through online courses in Kenya.
The project, which is a partnership between EIFL, the non-governmental agency Peer 2 Peer University (P2PU) and Kenya National Library Service (KNLS), tests the Learning Circles model in Kenya.
Learning Circles are lightly-facilitated study groups for learners who want to take free online courses together and who want to meet other learners in person.The model was developed and tested by P2PU and Chicago Public Library (CPL) in the USA in 2015. This will be the first time that Learning Circles are used in Africa.
Four librarians (two from each of the participating libraries) will learn how to create and facilitate Learning Circles.
In addition, trainers from P2PU and representatives of KNLS will organize focus groups with library users at Buruburu and Nakuru public libraries to find out about their backgrounds, learning needs and digital skills. Findings will be used to further develop and refine the project.
Read more about the pilot project.