Event Date
: 23 Nov 2021 - 25 Nov 2021
Online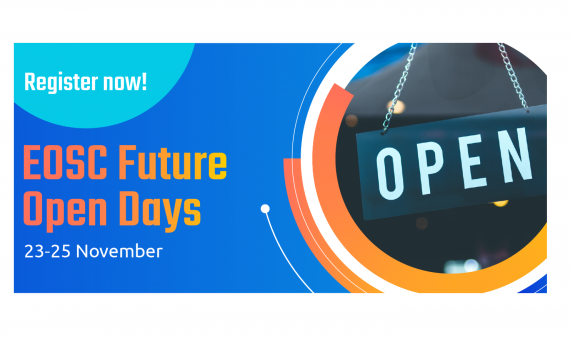 The EOSC (European Open Science Cloud) Future project is hosting its first series of open days from 23-25 November 2021. During this virtual event, participants will have a unique opportunity to ask questions about the inner workings of the EOSC Future project, recent developments and priorities going forward. Topics include - 
the EOSC Portal
how EOSC Future supports scientific communities
EOSC Future engagement opportunities
the Digital Innovation Hub Business Pilots
the EOSC Observatory
the EOSC Future Working Groups
the EOSC Future Knowledge Hub 
The agenda is built around thematic sessions, so that participants can choose the sessions that are most relevant or of interest to them. Interactive Q&A sessions will elaborate on these thematic topics and session discussions.
Register for the EOSC Future Open Days.
More about EIFL's role in the EOSC Future project.