Event Date
: 27 Nov 2023 - 01 Dec 2023
Online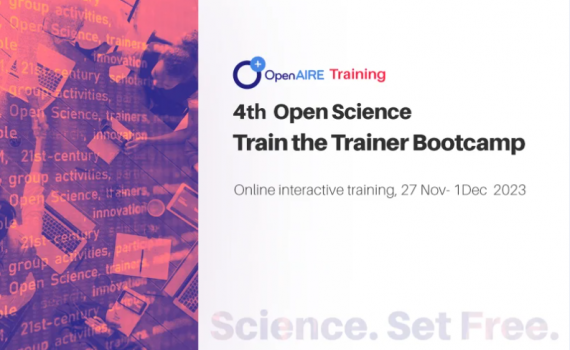 EIFL Open Access Programme Project Coordinator, Milica Ševkušić, will be among facilitators of the 4th OpenAIRE Open Science Train-the-Trainer Bootcamp, an intensive five-day online course for librarians, data stewards, research support staff and others who are currently providing open science training or who are planning to provide open science training for researchers, research support staff and/or students. 
The course will include training methods and techniques, and will cover a wide range of topics relevant to open science - FAIR data, research data management, Data Management Plans, open access publishing, Intellectual Property Rights (IPR), Horizon Europe requirements, Responsible Research and Innovation, OpenAIRE services and the European Open Science Cloud (EOSC). 
Further details about the course and what will be expected of participants.