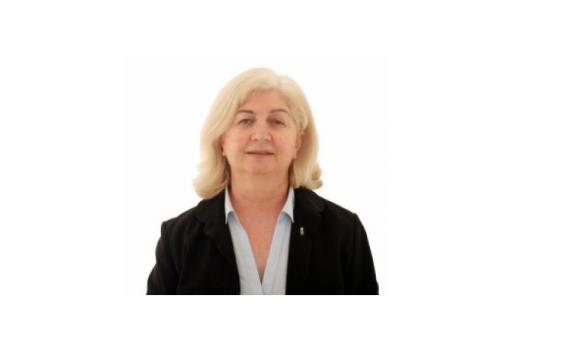 Posted by Guest Blogger, August 21, 2023
In Georgia, work is progressing at the national level, writes Nino Pavliashvili, Acting Director, National Science Library of Georgia, and EIFL Country Coordinator.
As we gradually shift towards global open access, Georgia is confidently choosing to incorporate open science and open access practices on the national level. 
The main actors in Georgia, such as the Ministry of Education and Science of Georgia, Shota Rustaveli National Science Foundation, the Georgian Research and Educational Networking Association (GRENA), National Science Library of Georgia, the Georgian Integrated Library Information System Consortium (GILISC, EIFL's partner consortium), different universities and research institutions, are actively working on awareness raising and advocacy campaigns across Georgia. 
What's changed in open access and open science in Georgia 
Several years ago the term 'open access' was widely unknown to students, researchers, scientists, lecturers etc., but nowadays open access is a topic that interests and attracts them to lectures, training and twinning sessions and workshops. 
Georgian academia is trying its best to combat skepticism around open access, to receive it as a new normal and to adapt to the culture of open science. 
How - the processes and dynamics leading to change
The development of the open science and open access movement started through the ideas and projects of the Ministry of Education and Science of Georgia, Shota Rustaveli National Science Foundation, GRENA, National Science Library of Georgia, GILISC, different universities and research institutions, and grew with great support from international organizations.
Open access as an idea has been discussed in Georgia for over 10 years, but specific activities started around the period of the 2017 EIFL General Assembly, which was hosted by the National Science Library of Georgia in Ivane Javakhishvili Tbilisi State University. GILISC was also established at around that time, to provide services to academic institutions and libraries in Georgia, including raising awareness about and advocating for open access and open science. 
"The Georgian academic landscape is inconceivable without EIFL's  support and partnership." - Nino Pavliashvili.
One of the most recent projects successfully implemented by GILISC, with financial support from EIFL, is 'The development of the platform of Georgian academic journals' project (2021/22). Through the project, web-pages for 30 Georgian academic online journals have been created and one issue of every journal has been uploaded to the platform openjournals.ge. The project built practical open access publishing capacity, and explored perspectives for open access academic journals. It has benefited universities and research institutions as publishers of academic content by providing the latest information about the fast-changing landscape of open access academic publishing.
Another project, led by GRENA, has been transformative for open access in Georgia. Within the framework of the European Commission NI4OS-Europe project, GRENA hosted national dissemination events related to open science. Also, openscience.ge, the digital repository of Georgian scientific works developed by the National Science Library of Georgia and GILISC, and the eeghub.ge, developed by the Ivane Beritashvili Center of experimental biomedicine, were included in the EOSC (European Open Science Cloud) marketplace.
Universities and research institutions have also played a part in driving the shift to open access and open science. As a rule, large institutions have their own repositories, where they encourage depositing research output of students and academics.
Open access and open science on the national political agenda
Open access and open science have become part of the national political agenda. In November 2022 the Ministry of Science and Education of Georgia hosted an Open Science Forum. The aim of the Forum is to develop a national open science policy and strategy, to promote the development of a scientific and research infrastructure compatible with EOSC, and to train the EOSC ambassadors at the national level to work towards integrating the scientific and educational sphere of Georgia with the common European space.
Open Access is also discussed in the strategy document of the Ministry of Education and Science of Georgia 2022-2030. According to the strategy, support for system-level management and institutional management will be implemented through the development of open access data systems and data collection, sharing and digitization. The strategy also provides support for updating the mechanisms that ensure the synchronization of information, strengthening the capabilities of data analysis and the use of evidence in the decision-making process.
The strategy states that a National Technology Transfer Office will be established and similar capabilities will be strengthened in leading scientific research institutions. A national platform of open access to scientific-research information will be created, for sharing information about scientific-research personnel, infrastructure, achieved results and projects will be placed.
EIFL's role in driving change
EIFL's collaboration with GILISC has been very beneficial and transformative for Georgia. 
EIFL grant and expertise helped GILISC develop openjournals.ge - the Platform of Georgian Open Access Academic Journals - which has become the biggest platform for academic journals in Georgia. GILISC is continuing to develop and maintain the platform, which is a work in progress.
EIFL also supports Georgian researchers publishing their articles in international academic journals. With the help of EIFL-negotiated agreements with publishers, Georgian researchers are able to publish with reduced APC charges or without charges in open access journals. GILISC ensures that universities and research institutions are informed about these agreements and their potential to support Georgian authors. GILISC also regularly updates its members about EIFL training sessions and webinars, which are extremely useful for librarians and  researchers.
More about EIFL's support for open access and open science in Georgia.