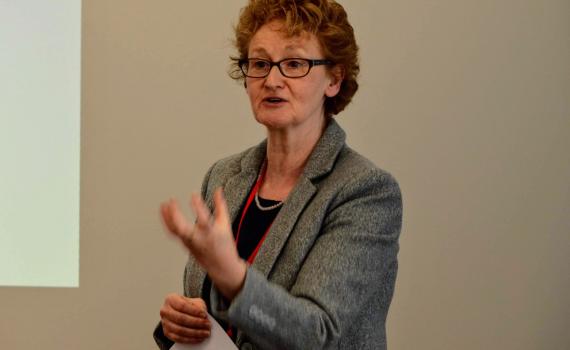 Posted by
Jean Fairbairn
, Communications Manager / Website, September 29, 2019
Teresa Hackett, EIFL Copyright and Libraries Programme Manager, is the guest on the latest episode of Copyright Waffle, a podcast from the team at UK Copyright Literacy who aim to make learning about copyright fun and empowering. .
Interviewers Dr Jane Secker, Senior Lecturer in Educational Development at City, University of London, and Chris Morrison, Licensing and Policy Manager at the University of Kent, ask Teresa what sparked her passion for copyright reform; about her work promoting modern copyright laws to support libraries effectively in EIFL partner countries, and about how EIFL is advocating for an international treaty on copyright limitations and exceptions for libraries. Teresa also speaks the importance of the Marrakesh Treaty for print-disabled people, and how EIFL is supporting implementation of the Treaty into national law.
Click here to listen to the podcast (50 minutes), in which you will also hear who Teresa's copyright heroes are, and a couple of nerdy facts about copyright!
The UK Copyright Literacy team (Jane and Chris) met Teresa at the EIFL General Assembly 2019 in Kyrgyzstan, where they introduced participants to The Publishing Trap, an openly-licensed board game that they jointly developed about the impact of scholarly communications choices and the role of open access in research.