Event Date
: 06 Sep 2017 - 08 Sep 2017
Athens, Greece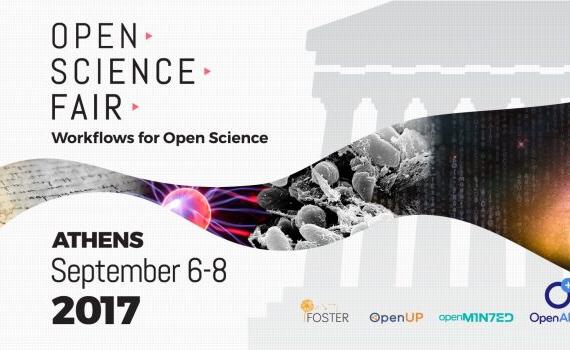 Open science, a research model that aims to make scientific research processes and results more accessible and visible, faces many challenges, for example, the ingrained habits of researchers who have been practising closed science for many years, limited rewards (funding and publishing) for open science research, lack of technical tools and services, and concern about non-academic communities accessing data.
The Open Science Fair, to take place at the Stavros Niarchos Foundation Cultural Centre, will address these challenges by demonstrating important features of open science. These include open science research flows and activities; policies that encourage good practice; the roles that institutions and individuals in practicing open science, open science networks and e-infrastructures and services.
During the fair, the EIFL Open Access Programme team, Iryna Kuchma (EIFL-OA Manager) and Gwen Franck (EIFL-OA Coordinator) will facilitate a FOSTER (Facilitate Open Science Training for European Research) workshop titled 'Fostering the practical implementation of Open Science in Horizon 2020 and beyond' and moderate the Open Science Cafe.
Online registration for the fair is now open. Click here to register.
The fair is organized by four European Union projects: OpenAIRE, OpenUP, FOSTER and OpenMinTeD.