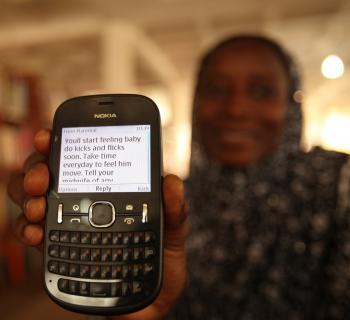 THE CHALLENGE
Information is critical to development. The internet has become the major source of information, yet in developing countries, billions of people do not have the technology needed to access the internet.
The EIFL Public Library Innovation Programme (EIFL-PLIP) addresses this challenge by supporting public libraries to use information and communication technology (ICT) to offer services that meet crucial community development needs.
We work across six vital issues: agriculture, digital inclusion, education, employment, health and meeting the needs of women and girls.
WHAT WE DO
We offer grants to spark creation of new public library services that use ICT to meet community needs.
To scale up our work, we encourage replication of ICT-based services by more  public libraries in more communities.
The successful performance of the EIFL-PLIP supported project at Kibera Public Library has inspired us to seek additional funding to replicate it in other branches of the Kenya National Library Service. Many more children now come to the library wanting to use the tablet computers to access digital educational materials and games. This project has really captivated the interest of children to use their free time constructively in the library.